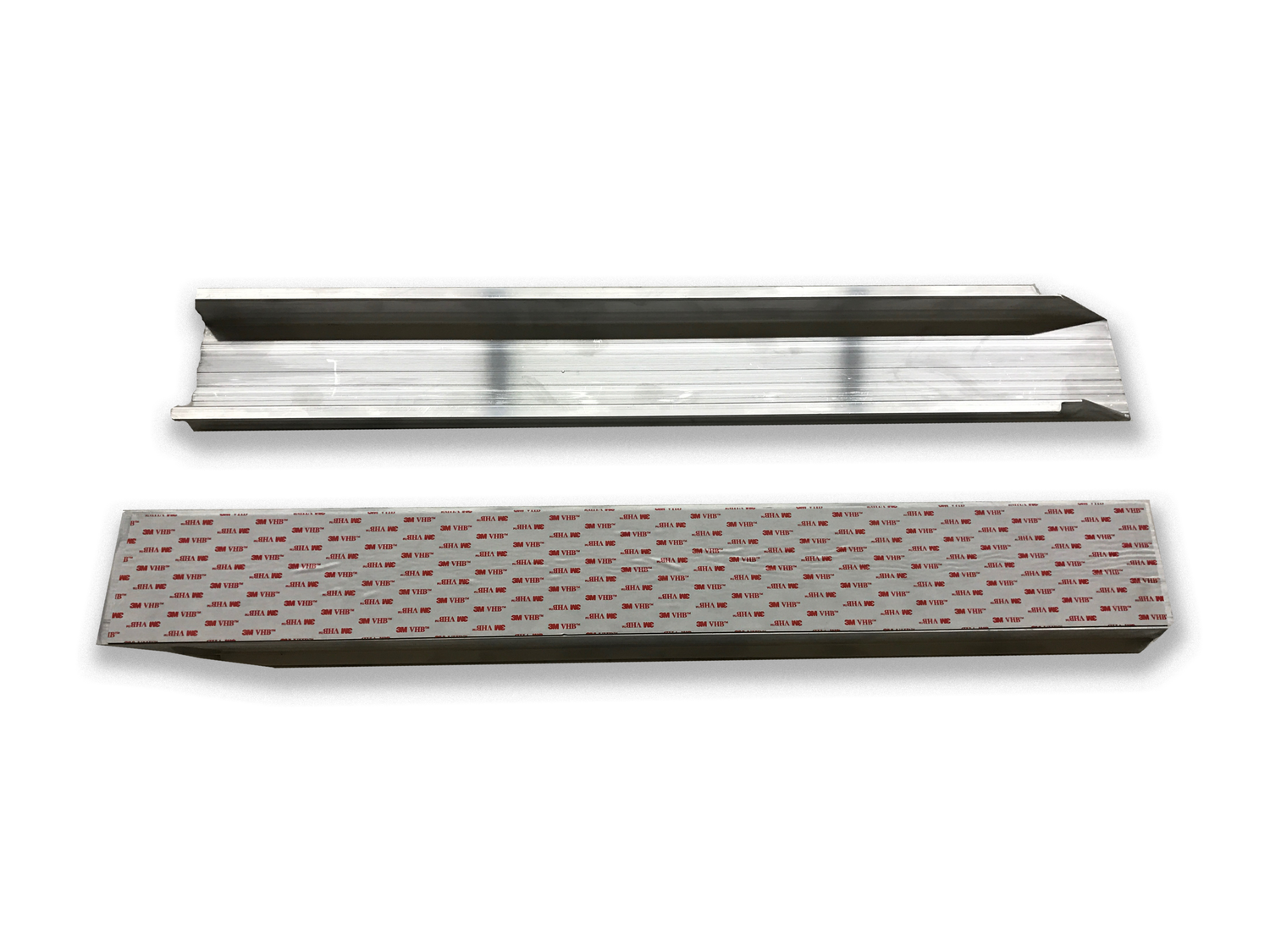 We offer the lowest prices on stock screen printing platen brackets in the industry. We have several sizes in stock for immediate shipment and if we do not have a size in stock – or if it is a custom size – we can typically ship these orders in 5-7 days.
Our M&R platen bracket also typically work well on other manufacturers' presses including: Workhorse, Anatol, Vastex, Antex, Hix
Contact us for a free sample of our
universal bracket pallet
to assure compatibility with your press.
Contact us for pricing on custom sizes.
Custom sizes are available.
Screen Printing Platen Brackets with 3M Very High Bond tape. Our Pallet Brackets are compatible with all M&R style equipment. These brackets are fully anodized aluminum extrusion, carefully finished to be smooth and burr-free for fast loading and unloading. Contact us for pricing and for international shipping.