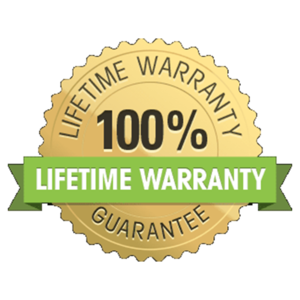 Our pallets are built with an incredible amount of care and precision. We stand behind our pallets with a lifetime warranty that applies specifically to our superior flatness and craftsmanship.
Deterioration of rubber top surface is not covered by this guarantee. This guarantee may include product repair, replacement or merchandise credit at the sole discretion of Primo Pallets. Primo Pallets retains the ultimate authority as to what constitutes a defect in its product manufacture and what the appropriate remedies may or may not include.
All new products qualify for our Lifetime Warranty program. Simply complete the following registration form after receiving your shipment. This form must be completed and returned to us for your pallets to qualify for the Lifetime Guarantee program.
Warranty Fulfillment Form